There are many ways you can transfer designs to T-shirts, sweatshirts, tote bags, and other fabric items. Two of the most common methods are heat transfer paper and heat transfer vinyl (HTV). While these methods are similar, they have a few key differences, and it can be difficult to know which one is best for your business needs.
What is Heat Transfer Vinyl?
Heat transfer vinyl is a specialty vinyl used to transfer custom designs to apparel via an iron or heat press. This vinyl is long-lasting and comes in a wide range of colors, patterns, and textures. To apply HTV to a T-shirt, you simply cut out your design either by hand or with a cutting machine and press it with a heat source.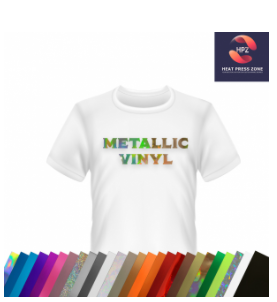 Pros of HTV
Heat transfer vinyl has a big advantage because it comes in a ton of different finishes. You can find metallic HTV, hologram vinyl, and even fuzzy flock HTV. This gives you the opportunity to add interesting physical and visual textures to your designs. You won't be able to achieve shiny, glittery, or vent hole finishes with heat transfer paper.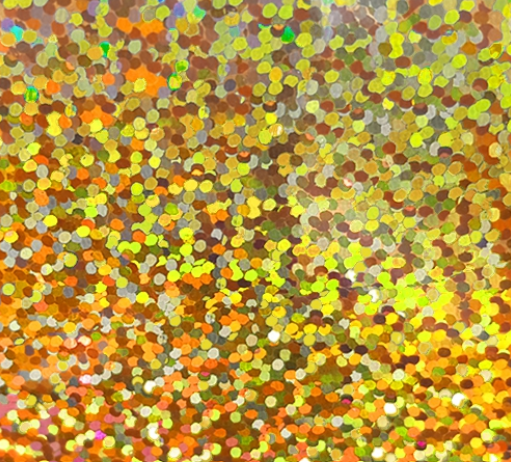 Cons of HTV
While there's a lot to love about heat transfer vinyl, it does have one big disadvantage: you can only work with one color at a time. HTV comes in pre-colored or pre-patterned rolls, which can limit you a bit. If you want to create a design with multiple colors, it's not impossible to do so. You can layer vinyl to create your design, but this can be time consuming and isn't great if you're doing large-scale production. Most users stick to single-color designs.
What is Heat Transfer Paper?
Another method of customizing apparel is using sheets of heat-sensitive paper to transfer designs to fabric. An image or design is printed onto transfer paper and then applied to your desired fabric using a heat source like a press or iron.
Pros of Heat Transfer Paper
The main advantage of heat transfer paper is the color. Because the designs are printed directly on the paper, you have a lot more room for customization. You can create a drawing and print it on the paper, or you can even transfer a photo. Just don't forget to print your image in a reverse or mirrored format. This makes transfer paper great for more complicated designs.
Cons of Heat Transfer Paper
Customizing T-shirts with heat transfer paper can be more costly. While the paper itself might be cheaper than vinyl, you also need to factor in the price of ink. Designs transferred with paper also don't tend to last as long as vinyl ones. They can fade after a few washes, so you need to think carefully about what products you are putting them on and how often they will be worn.
Which Is Best for You?
If you are customizing with single colors or creating smaller quantities of customized apparel, heat transfer vinyl will be the best solution. It's easy to cut designs and apply them with a heat press, but it can also be more time-consuming since you need to weed the vinyl and carefully place it.
If you have complicated designs, want to transfer a photo, or are making large quantities, heat transfer paper might be the best choice. It's easier to apply designs with multiple colors, and all you need to do is print the design, trim access paper off, and press it on with a heat source.
Heat Transfer Vinyl, Transfer Paper, and Wholesale Apparel from Heat Press Zone
Whether you choose heat transfer vinyl or paper, you will find everything you need at Heat Press Zone. We carry a great selection of HTV in different colors and finishes as well as transfer paper. We also carry wholesale T-shirts, sweatshirts, and more, so you can get all your supplies at the same time. We make it easy for you to customize apparel for your business. If you have any questions or need help selecting the right products, please contact us. Our team is always ready to assist.